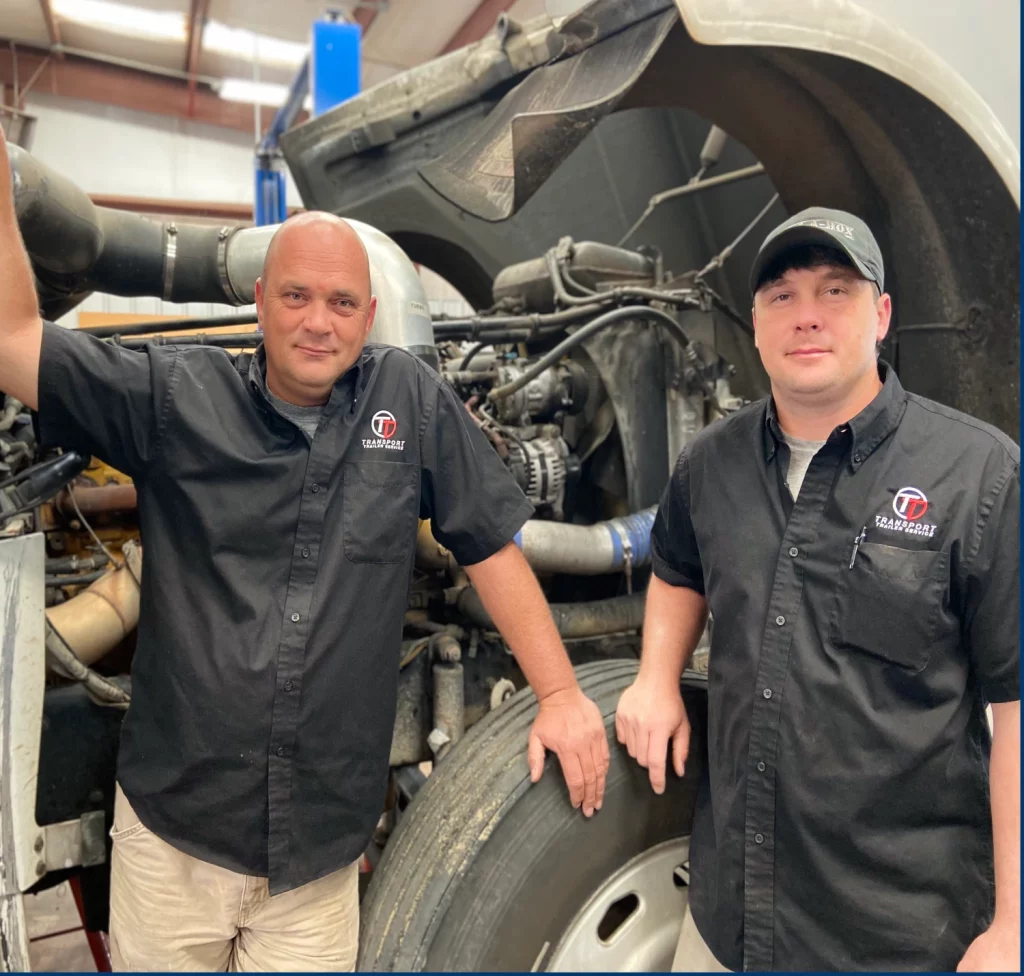 Jason Childers (left) and Adam Childers (right) leads our commercial truck repair division. With over 35 years of experience, Jason and Adam are here to assist with all of your service needs. We offer a wide array of services, from routine maintenance to major repair work on semi-trailers, dump trucks, tractor trailers, RV's and coach buses.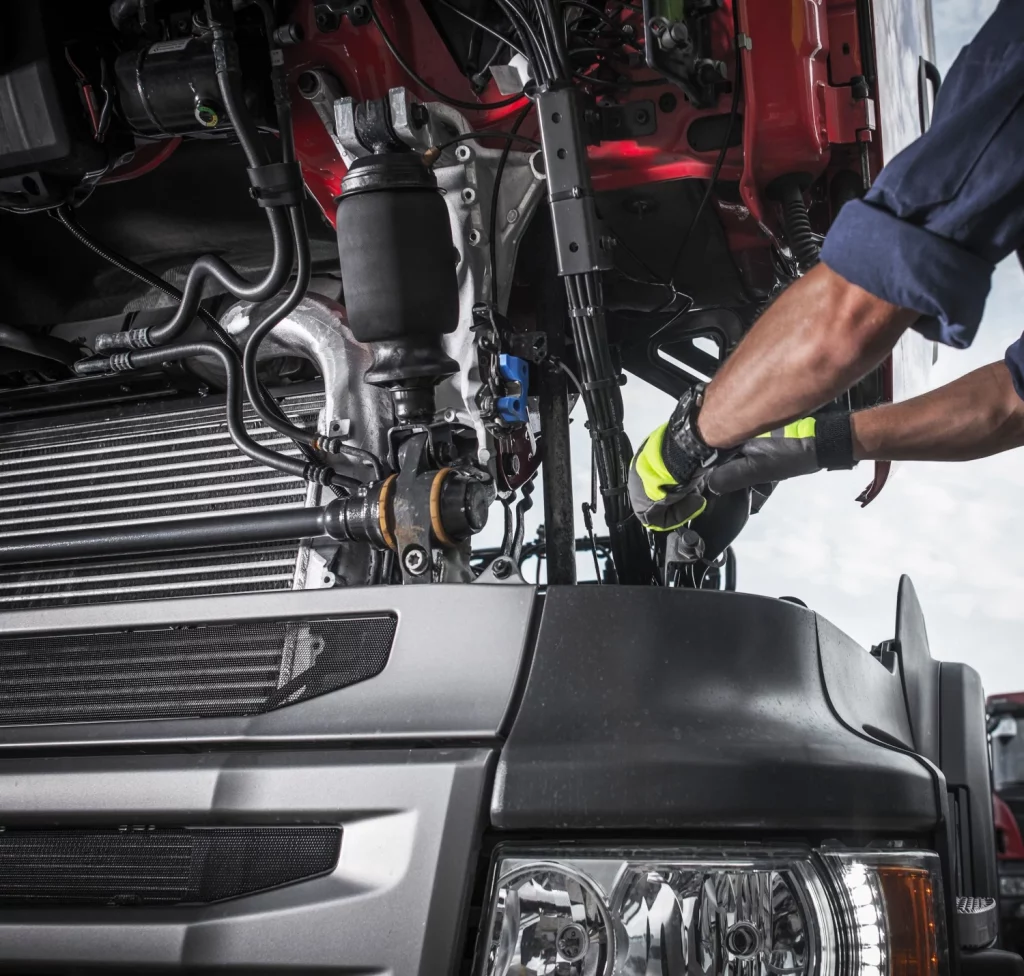 With 50+ years of experience in the truck and trailer repair industry, we've essentially encountered every issue, both with technical equipment and fixing problems. Wheel End Repair, Electrical Issues, A/C Repair, or any other issues affecting your mechanical system-our dedicated and knowledgeable team are prepared to get you back on the road as fast as possible.
WHEEL ALIGNMENT FOR HEAVY DUTY TRUCKS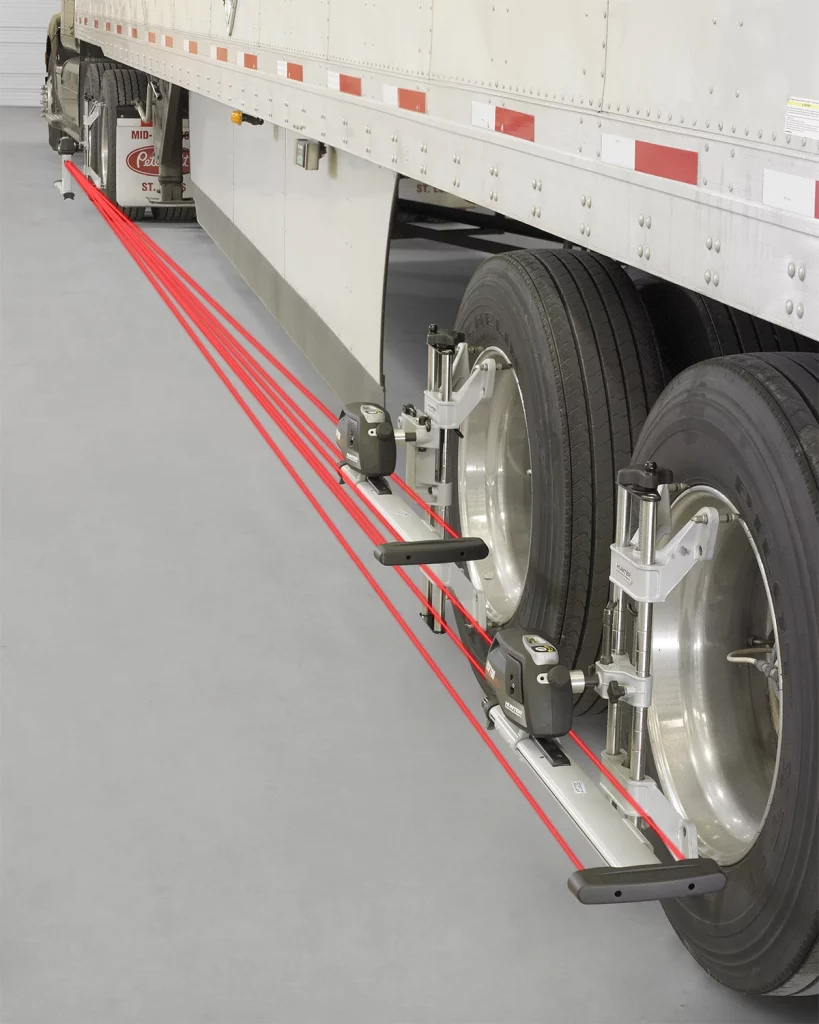 Hunter Alignment Systems Make Truck and Bus Alignment Service Fast and Simple.
The Hunter WT Series Heavy-Duty Alignment Systems utilize a powerful computer, Microsoft® Windows® Vista and exclusive WinAlign® HD software to deliver alignment features specifically for heavy-duty truck, trailer and bus applications.
Widest Scope of Application. Supports more than 60 heavy-duty axle configurations including dozens of truck/trailer, bus and dolly manufacturer configurations. After selecting a configuration, step-by-step instructions for sensor placement, measurement and adjustment are provided on-screen.
Heavy-Duty Vehicle Specifications Database.</em></strong> WinAlign HD software includes a complete specification database as supplied by major heavy-duty vehicle manufacturers.
Sensors Measure Wheelbases Up to 600 Inches on Trailers, 500 Inches on Trucks!
Wireless/Cordless Alignment "No Strings Attached!" No Toe Lines or "Strings" DSP506T Sensors electronically measure camber, caster, S.A.I., thrust angle, scrub angle and front and rear toe using fewer electronic components and circuits than previous models.
Cordless Sensors (Optional). High-Frequency Spread-Spectrum transmitters in sensors send data to the console. Cables are no longer necessary between the sensors and console.